Tips that will help you find your ideal property in Croatia.
In Croatia, especially in the coastal parts and islands, you can find some of the most spectacular properties. Most of them are positioned in great locations that guarantee privacy near the sea. But what if you are looking for a family home that you plan to visit more than just once a year? Having a panoramic view and direct access to the beach doesn't sound like sufficient amenities for families.
Lately, according to search parameters and talk with our clients we discovered that there are more requests for properties in neighbourhoods with many services (groceries store, pharmacy, atm, bus stations, pedestrian-friendly streets).
In recent years walkable neighbourhoods have become a top 5 criteria for home buyers (especially families with children). People are looking for more private places to live but also places that will be close to public transportation, schools, and entertainment.
Luckily, Croatia not only has enough neighbourhoods that meet the buyer's demand, but it also has many parks and other public places for families and children. Of course, you have to be careful while searching because there are many newly built properties with one or two parks, but because they are new they still lack other advantages like closeness to the town, good quality access roads, etc.
If you are searching online for a walkable and family-friendly neighbourhood in Croatia, beware that some of the information may be old. If you are not in the possibility to visit Croatia so you could do the research yourself it is best to contact a real estate agency that will provide you with all the information you need.
When you are searching online (with Street view or online forums), check if the neighbourhood has these elements. This will tell you if the place around the property you are interested in is really walkable and family-friendly.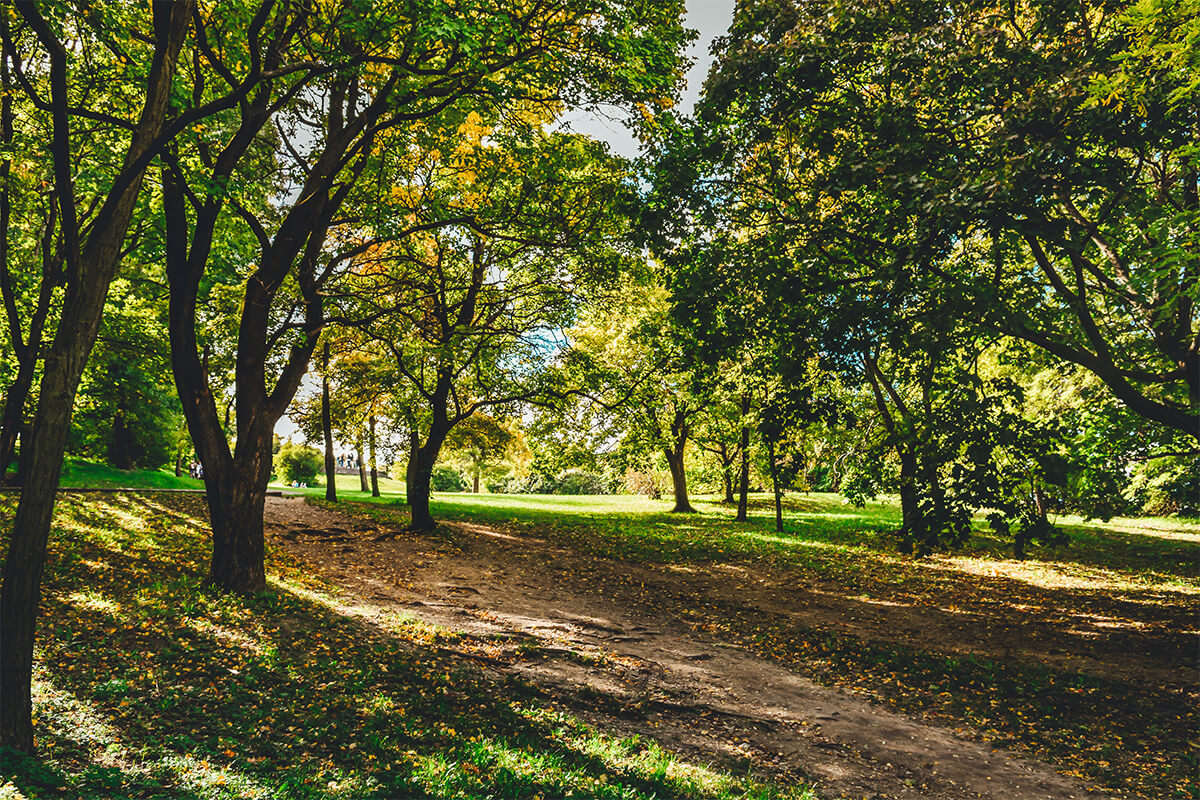 Pedestrian-friendly streets
A walkable neighbourhood should have streets that have been designed with pedestrians in mind. Look for wide sidewalks that can accommodate several people at once. Street furniture, such as benches, trash cans, and even drinking fountains is always a good sign that the neighbourhood is set up to support walkers. There should also be a good amount of shade, and it's especially important to look for tree-lined streets and parks in warmer climates.
Children-friendly playgrounds
It is certain that children need more different activities than walking. Good thing is that many neighbourhoods in Croatian towns have playgrounds for children nearby and football/basketball playgrounds (mostly for older children). Those places are pretty safe to play, especially because they are positioned far from the driving roads.
Public transportation nearby
Living in a walkable neighborhood doesn't mean that you have to walk to work or go to the town center. Instead, you might be able to walk to various public transit stations, which you can use to go the extra mile to work and back. Look for marked bus stations as this is the most common way of public transport in Croatia (there are no metro's).
Low-speed limits
When you're walking through the neighborhood, speeding vehicles are the last thing you'll want to encounter. The most walkable neighborhoods generally set low-speed limits on their roads, and implement anti-speed measures, such as speed bumps.
Clean streets
Walkable neighborhoods should be kept clean and well maintained, to ensure people are able to safely stick to the sidewalk. Any maintenance issues, such as loose paving slabs or broken street lamps should be fixed quickly and efficiently. Also, check out the buildings in the area; well-maintained properties that are in use indicate a thriving area.
Plenty of options
Even neighborhoods with the cleanest, most pedestrian-friendly streets might not actually be very walkable if there's nowhere to walk to. Be on the lookout for things like cafes, restaurants, shops, schools, and workplaces that you'd be able to walk to. Luckily, Croatian towns are not that big, so if you have a public transportation option close to your property, you will be able to reach the town center quickly. City centers have a lot to offer when it comes to entertainment.
Date released: March 26, 2020