Whether you're selling for the first time or have sold one or more properties before, you can trust MoveCroatia to provide you with a sales service that's second-to-none. We constantly endeavour to provide friendly, professional, and transparent service to all our clients.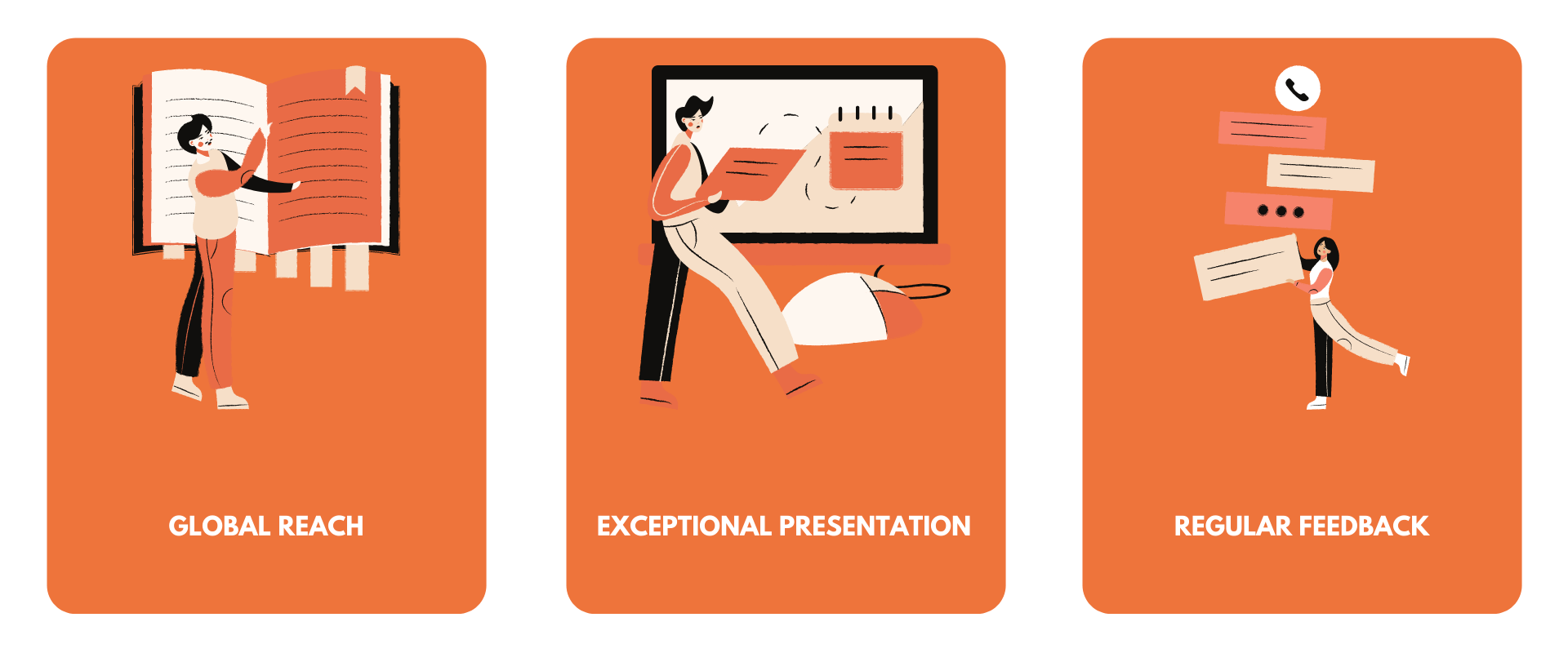 THOUSANDS OF REGISTERED BUYERS
We maintain a central database of potential buyers, so we can instantly call and email matches for your property. Additionally, our network of domestic and international affiliates allows us to target buyers across Europe and the rest of the world.
EXCEPTIONAL PROPERTY PRESENTATION
We believe a property will only reach its potential and true value if it is portrayed and presented in the right manner. First impressions are always the most important and this starts with the quality of online and offline marketing.
DISCREET MARKETING
For clients who prefer to keep their property sale private, we can provide a discreet marketing service, targeting serious buyers without putting it on the open market.
A GLOBAL REACH
Movecroatia.com has thousands of unique visits every month. We will also advertise your property on the leading property portals across Europe and with trusted foreign affiliate agencies who have clients actively looking for homes and investments in Croatia.
CLEAR TERMS AND CONDITIONS
Our standard fee is 2.5% plus PDV (VAT) for a property offered with multiple agencies. This is reduced to 2.0% plus PDV for a sole agency agreement. We always advise sellers to work with only one agency as the quality of marketing is easier to control. If the agency is good there should be no need to use more. Unlike most agencies, we are prepared to consider a tailored fee that suits both parties.
REGULAR FEEDBACK
Too many agencies only communicate good news. Feedback from viewings is essential because it helps build a picture of what prospective buyers are thinking about your home. We attempt to contact each and every buyer to get their thoughts. You will be regularly updated and, if interest has not been forthcoming, we will advise you on any changes to marketing or pricing that may be required.
PROFESSIONAL & REGULATED
As members of the Croatian Chamber of economy, you can be assured that you are dealing with a responsible, professional, and regulated agent. Our clients are offered the highest level of integrity and service whether you are buying or selling. We hope that from the moment you contact MoveCroatia you will find us helpful and professional.
ACCURATE VALUATIONS
Property valuation is not an exact science, particularly in Croatia where there are few statistics and the market is in its relative infancy. However, we do view a lot of properties and speak to a lot of buyers and sellers. We would be happy to give our honest opinion on the current value of your property and how you could increase its chance of being sold. Please get in contact if you would like us to value your property.
EXTENSIVE MARKETING
All our Vendors receive extensive, unrivalled, and constant marketing ensuring that their properties receive the widest exposure to prospective buyers, maximising the chances of achieving a top sale. Find out how we would market your property.
OUR PARTNERS