In recent years Croatia has seen a rise in foreign investments in luxury waterfront properties. Foreign investors are looking for these types of houses which they can use for vacation or renting throughout the year. They see developing or buying a waterfront property in Croatia as an opportunity to grow the money.
Of course, it's fair to say that not all investments turn out to be profitable. That is why it's very important, like in every other area of operating, to be well informed before going into a serious investment, especially because waterfront properties carry more costs.
Why are waterfront properties more expensive?
In short, the factors that determine the price of waterfront properties are – location, and of course the demand. Here is an example. If you have two identical villas and you place one near the sea, and one in Dalmatian inland, which one do you think will cost more? The image of living near the sea will never be out fashioned. People will always consider that the amazing view, tranquility, and privacy will be a definition of a perfect lifestyle. Places that give people much-needed privacy in amazing natural surroundings are a trademark of the Croatian coast, which is what foreign investors have discovered in recent years.
Croatia has natural diversity and solitude that create a perfect setting for a luxury waterfront home, but the thing is, not every land plot on the Croatian coast is suitable for building a house. As Croatia has many natural wonders, they are considered as "green areas" where developing is strictly prohibited, which means less land to build a property. If you add to that a higher demand for Croatian waterfront properties you get the higher price for waterfront properties. So, why are waterfront properties in Croatia a great investment?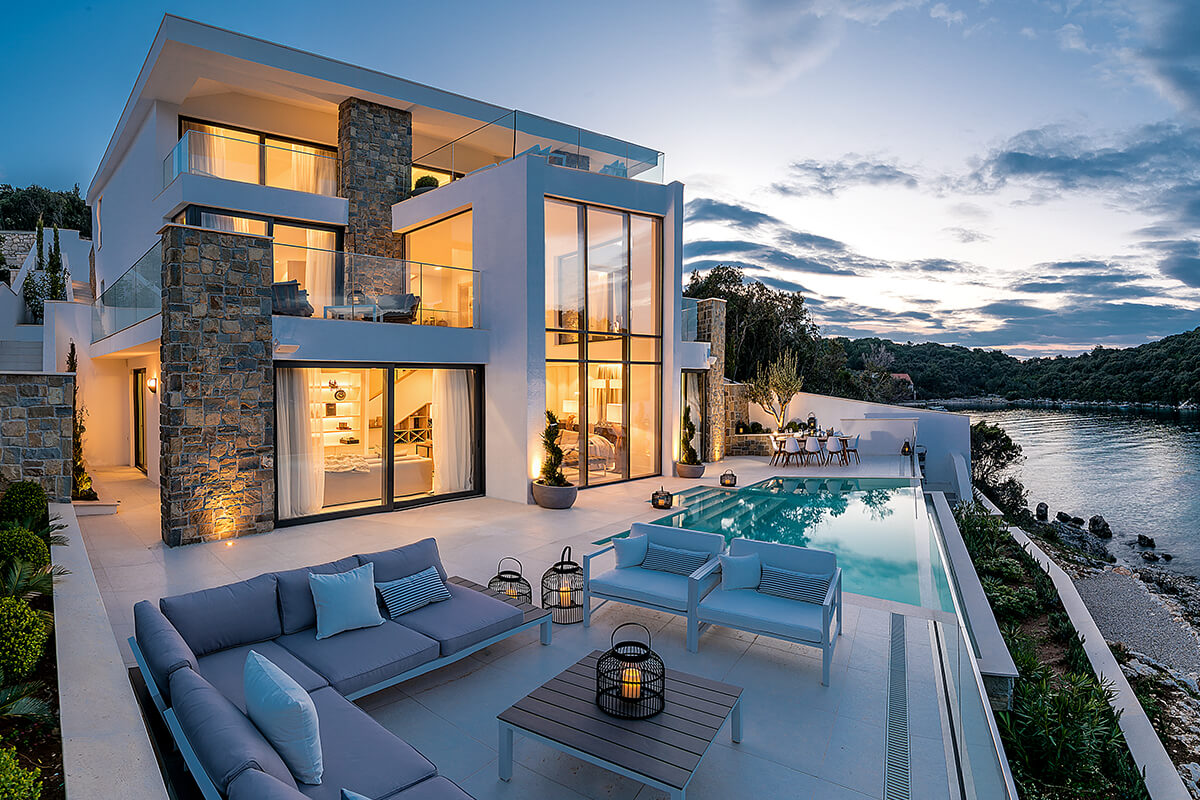 Waterfront properties have a high value
Since they have many amenities (seaview, location, maybe a private beach, etc.) waterfront properties are considered as luxury properties. Also, waterfront properties are a type of real estate that will always perform well in every economic cycle. Vacation homes, especially in Croatia, can give their investors great returns.
Croatia capitalized on increased popularity as one of the most desirable travel destinations in Europe which lead to an increased number of travelers from all around the world. According to many surveys and the early bookings for 2020., the number of visitors will rise in the years to come. Because Croatia is known for the clean blue sea and untouched nature, the most booked properties are the ones near the sea and with panoramic views. Waterfront properties in Croatia, especially luxury ones, can give a steady source of income because of high demand.
There are new business opportunities
Many waterfront properties and building plots have olive gardens or vineyards included in the price. In gastronomy, Croatian wines and olive oil are very appreciated. That could be another area to exploit and have another source of income besides renting the waterfront property. Also, investing in vineyards or olive gardens can increase the overall price of the property if you decide to sell it one day.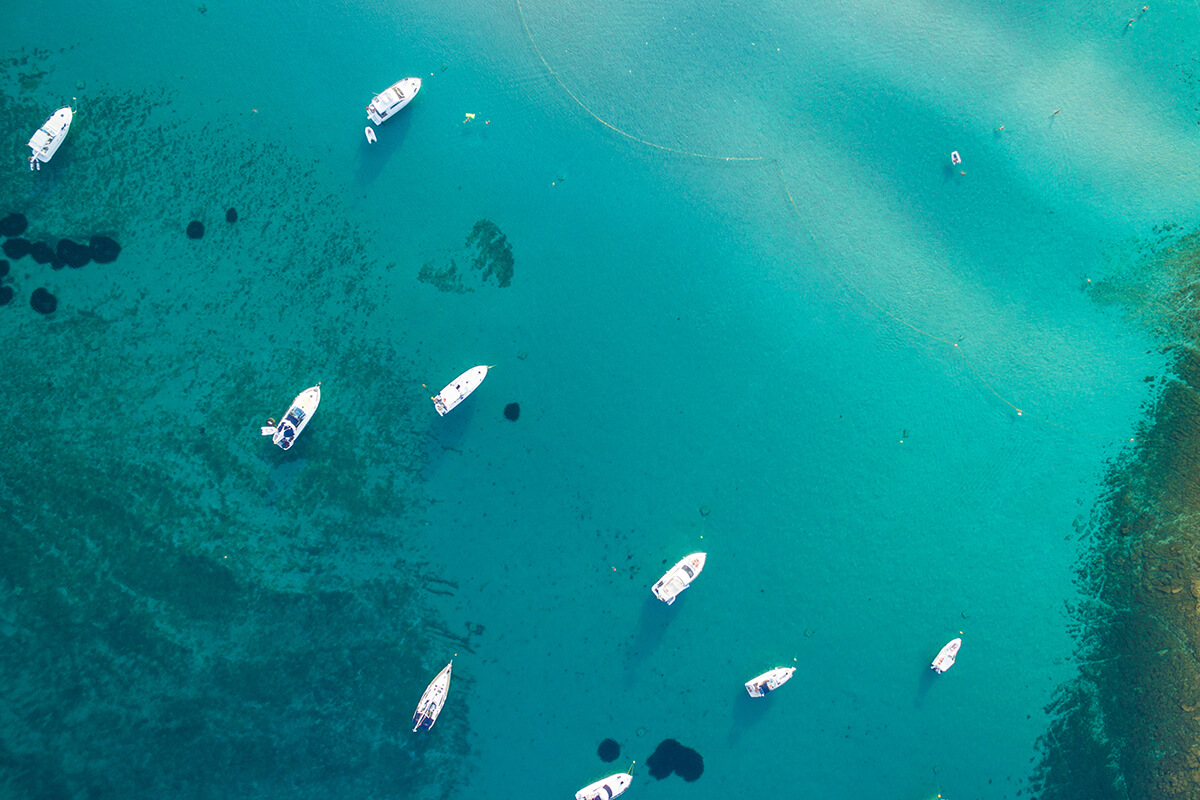 Saving time and money on yearly vacations
Sure, waterfront properties can be a place to relax with a family out of rental season in Croatia, but on the other hand, they can save you money. When going on vacation, you can avoid dealing with overpriced accommodation and scheduling issues, losing time searching for places to visit, and planning all the activities. Also, people with boats can save money on accommodating them in one of the ports. The reason for that lies in the fact that waterfront properties in Croatia have a place for mooring a boat. Of course, you would have to check what is the maximum size of a vessel that can be moored in front of the house.
Investing in luxury waterfront properties is in early-stage in Croatia
Travelers around the world already know the value of Croatia. The best indicators are the records of tourist overnight stays in Croatia that is being broken every year, When it comes to investing in waterfront properties, Croatia is still in its initial phase. It has the best natural surroundings one can wish for and still available places to construct waterfront properties. Again the prices are still pretty favorable unlike waterfront properties in other Mediterranean countries. That could be a good position to think of investing in one and sell it two times more than the initial price when luxury tourism expands.
Doing business in Croatia for foreign investors got easier in the last years, especially when Croatia entered the European Union. The good thing for foreign citizens that have a business in Croatia is that unlike in other countries, investors can hold 100% in the shares of Croatian companies.
Datum objave: January 20, 2020