The world standards and requirements for luxury real estate and investments in Croatia are increasing every year. This should not be a coincidence. Economic indicators show only positive trends and efforts to improve the economic climate even further.
According to the Global Property Guide and Croatian Bureau of Statistics (CBS), the Croatian economy expanded by 2.6% in 2018., and 2.7% in 2019. It is expected that it will continue with positive trends and growth in 2020. Croatia will soon enter the Eurozone Exchange Rate Mechanism (ERM II ) when it implements all the necessary measurements.
Positive trends can also be seen in the Croatian real estate market as demand is surging thanks to both, local and foreign demand. Only in 2018. the total number of new dwellings sold in Croatia rose by 18.6 % which is 2,880 units more than the previous year. The good news is that in the following period, prices should no longer rise or fall significantly, but it is realistic to expect a slight correction of the most exclusive real estate to more.
Foreign buyers look for high-end properties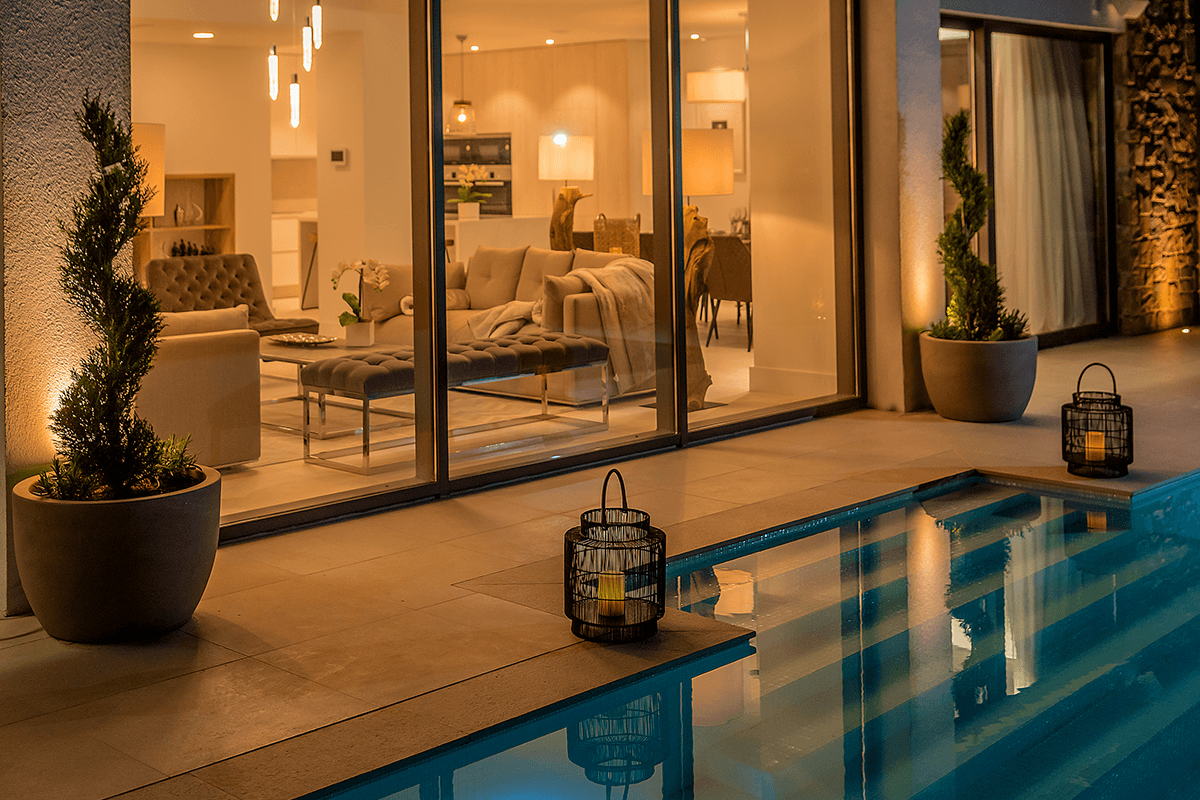 When it comes to the high-end residential market, it continuously attracts foreign buyers.
Over 70.000 international citizens own a property on the Croatian coast. German citizens are among the strongest real estate buyers. They are followed by the citizens from Austria and Great Britain. (GPG research).
The demand from the German market, which should continue to grow as well as from the countries of Eastern Europe and Scandinavia, was especially emphasized in the increase of demand, while at the same time the interest of countries such as China and Russia also strengthened.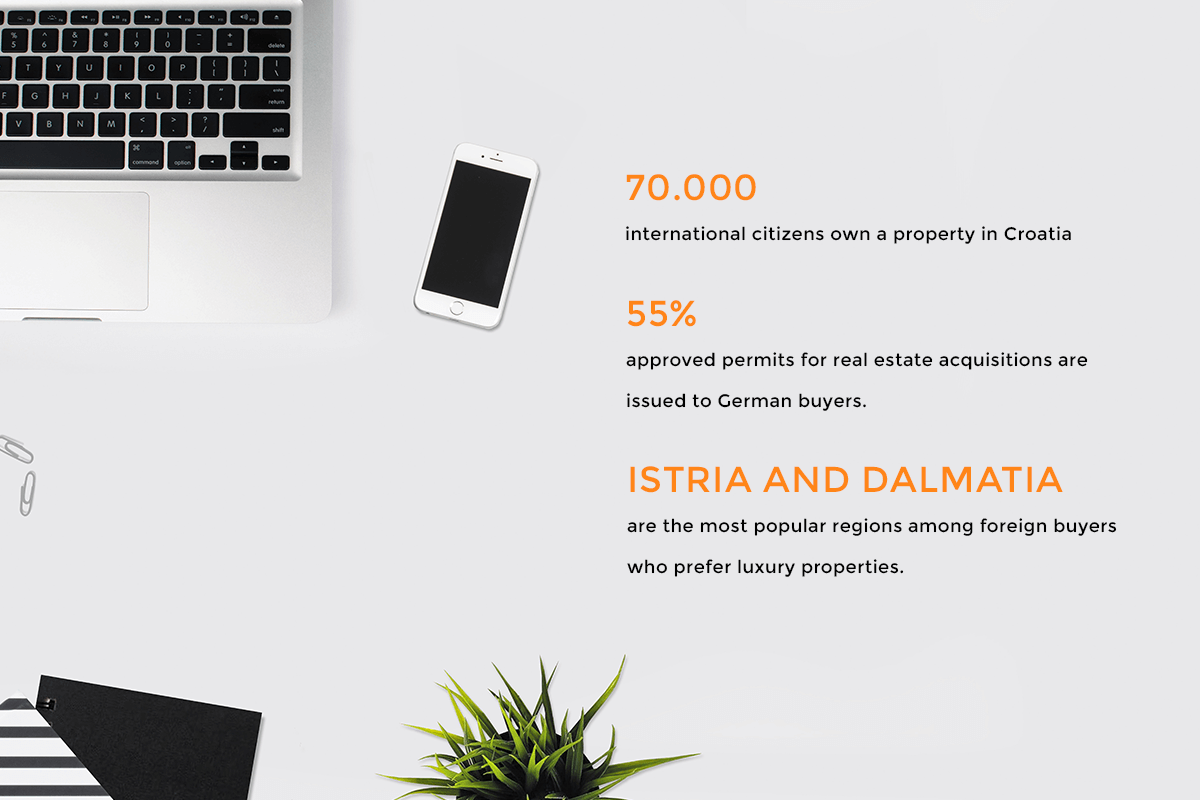 Trends in the global luxury real estate market bring new challenges for sellers as well as future buyers every year. First-class location and exquisite design are still in demand.
In 2019. there was a higher demand for luxury properties in Dubrovnik and Split regions, especially on the islands. Foreign buyers are looking for special locations with far more privacy with amenities like a sea view, direct access to the beach, the availability of yacht moorings, modern design, etc.
They are also looking for a place that would be close to administrative centers (towns or cities) and where they would be able to have many options when it comes to outdoor activities. It's not surprising that modern villas were the most desirable properties.
Investments will continue to grow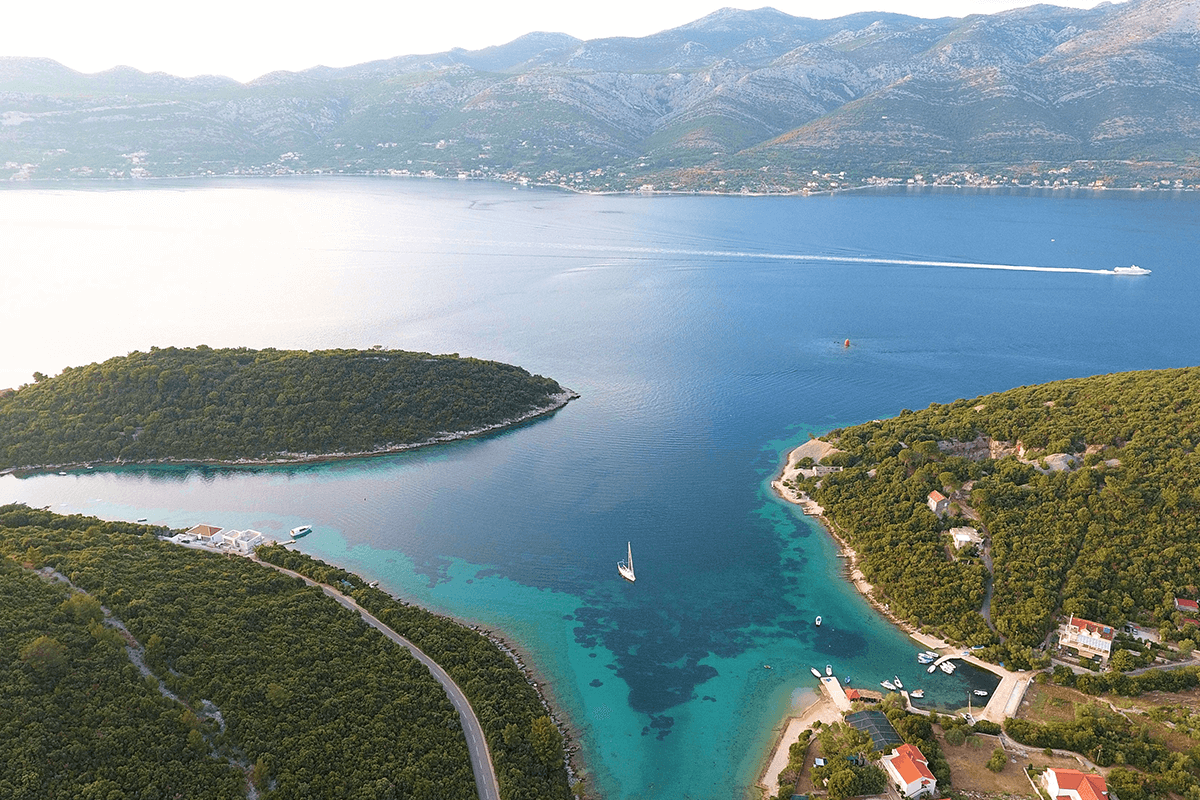 In order for Croatia to follow the global trends and attract investments in the high-end property sector, it needs to continue with further improvements. Of course, the support of institutions is required in order for the potential sales to be realized in an easier and efficient way. Right now, Croatia is in a good spot, not only because of its natural advantages and geographical position (which are one of the top factors when it comes to real estate) but because it's a place that is just getting discovered. Not only as a tourist destination but as a place for living and doing business. That is why it may be a good thing to consider investing in Croatia before it becomes "mainstream" and everybody realizes its full potential.
Date released: November 26, 2019