Where exactly is Croatia?
Croatia is positioned between Central, Southern Europe, and the Mediterranean sea. It is a very accessible country. Coming to Croatia from anywhere in the world is very easy.
The easiest way to locate it on a map is to look directly across the eastern side of the Italian "boot" peninsula. In the northern part, Croatia borders Slovenia and Hungary.
On the eastern, it borders Serbia and Bosnia and Herzegovina. On the south side, it borders Montenegro. it borders. Since 2013 Croatia is a part of the EU but it's not in a Schengen zone yet.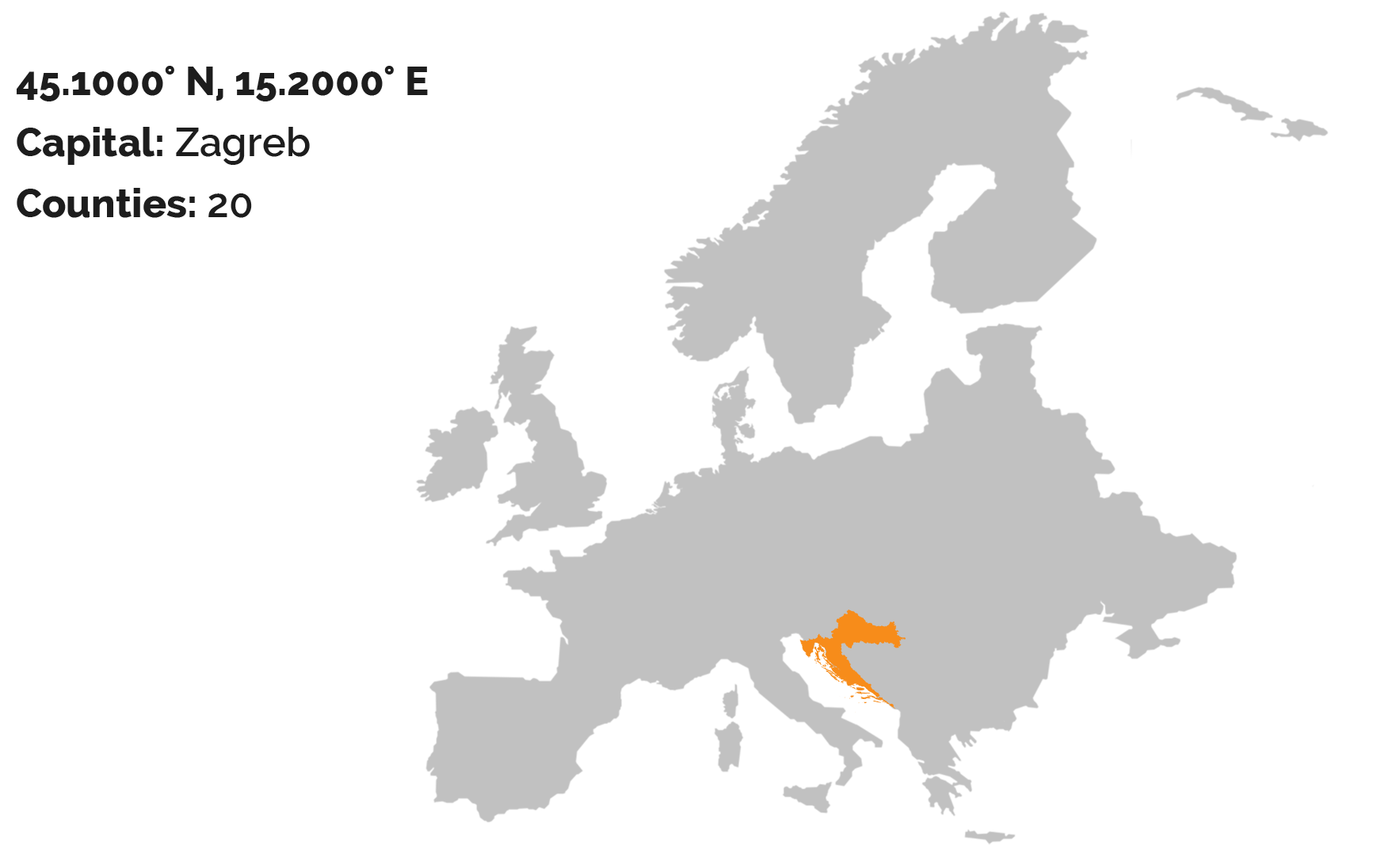 Why is Croatia special?
Although Croatia is a small country, you pretty much have countless things to see. It offers a unique combination of breathtaking natural beauty, outstanding architecture, impressive history, delicious cuisine, and most importantly, friendly people. How to start an adventure in Croatia? You should definitely start with the magnificent coastline. It stretches on more than 6000 km and provides a unique view of the Adriatic sea and more than 1000 islands and islets.
Ecologically, Croatia is one of the best-preserved parts of Europe with eight National Parks, eleven Nature Parks, the Adriatic sea, a lot of small rivers, and lakes.
The last reports say that it is one of the top 5 countries with the cleanest water supplies in the world. Keeping nature untouched is a matter of great importance for Croatia. Gentle climate, mild and pleasant weather with a high number of days of sunshine helps you turn on all senses and enjoy beautiful landscapes. Direct flights from various European cities and great new motorways connect Croatia with other parts of Europe and provide easy and fast travel to your destination.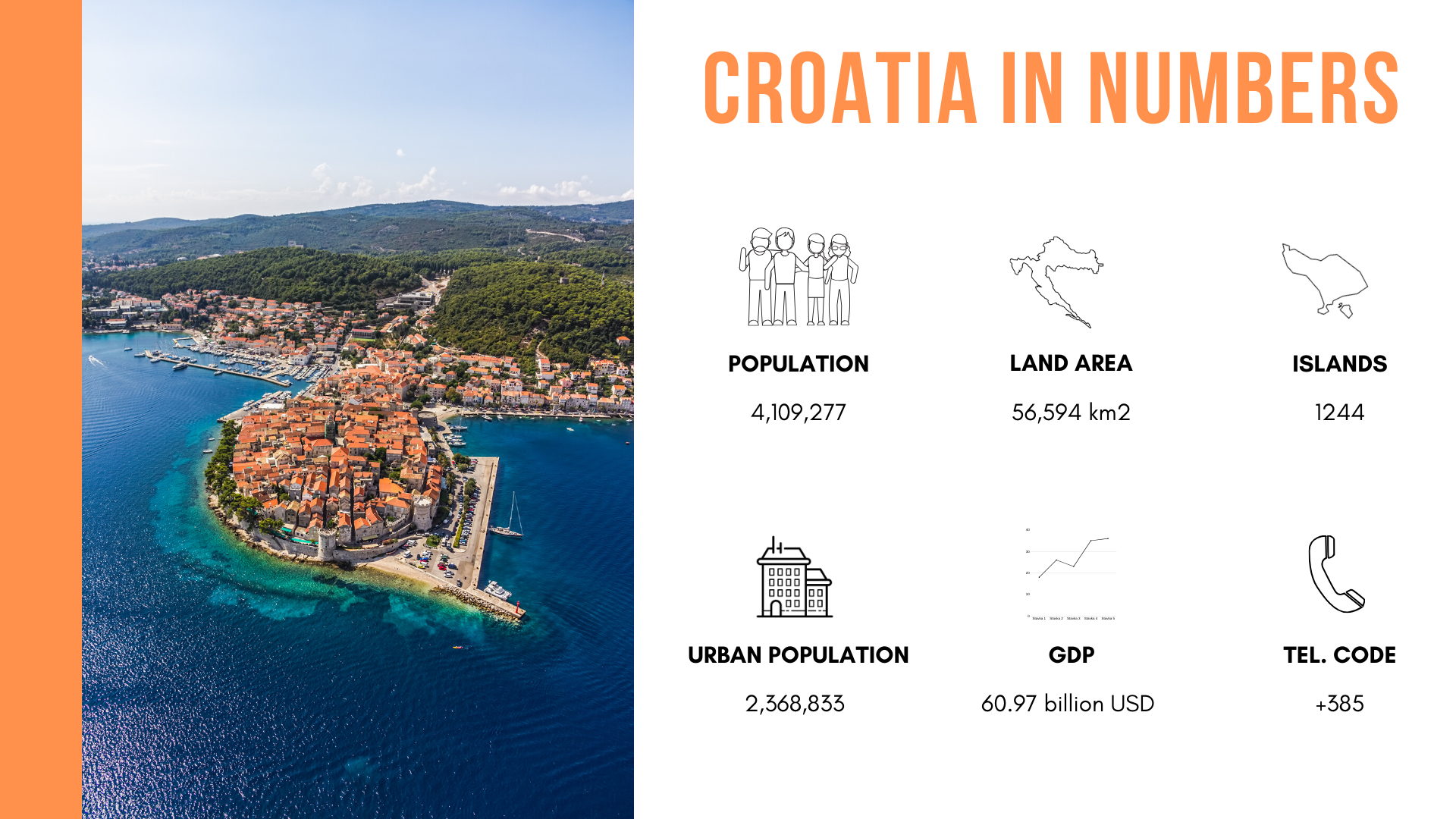 System of government in Croatia
Croatia has a presidential/parliamentary democracy. Croatia's legislative parliament is known as the "Sabor". It has a minimum of 100, and a maximum of 180 members, all of which are elected through the public vote. The Prime Minister is the head of the government in a multi-party system.
What is the currency in Croatia?
The official currency in Croatia is Kuna (short HRK ). Although Croatia joined the European Union in 2013, the Croatian Kuna is still the official currency. The adoption of the Euro is expected after 2021. When in Croatia, you can use Euro to pay for the highway, the accommodation (apartments, villas). In other places like stores, markets, malls, restaurants it is best to pay with Kunas. It is also recommended to change your currency to Kunas before you arrive in Croatia. The safest places to change your currency into Kunas are official exchange offices, banks, and post offices.
Useful links for currency, transactions, and finance in Croatia:
Is it safe to live in Croatia?
Croatia is one of the safest countries in the world right now. In February 2020. The U.S. State Department ranked Croatia "Level One" – which is the category for the safest countries. According to the Global Peace Index in 2020, Croatia ranked 27th out of 163 countries in the world. Many Croatian cities have security cameras, and it is usual for people to walk alone or children to play outside, even at night. If you are in Croatia for the first time and you need to ask for directions, the local people will likely help you.
Is Croatia a family-friendly country?
Croatia is a family-oriented country. In fact, the Croatians place considerable value on spending quality time with family and friends. There are a couple of schools in the capital city of Zagreb with bilingual or multilingual programs. Kids can learn to speak Croatian, French and German besides English.
Useful links for safety and security information in Croatia:
Is Croatia good for retirement?
International Living ranked Croatia as one of the best countries in Europe to retire. The best destination for retirement is Dalmatia. Every property buyer here can find the combination of peace, unspoiled nature, safety, security.
Visas for people who want to live in Croatia
Foreign citizens who are planning to live in Croatia need to apply for a temporary residency permit first. There are several reasons that qualify for granting the residency permit:
Investments
Business
Family
Employment
Study
Real Estate purchase (or rental)
Taxes in Croatia
Croatia has a high tax regime, but this shouldn't affect you unless much of your income derives from sources within the country–or you become a tax resident. Tax residents are generally taxed on their worldwide income. The following income is tax-free:
Pensions received from abroad
Capital gains from trading securities and other financial assets
Capital gains from the real estate if you occupied the property, held it more than three years, or sold it to your spouse or family member
Inheritance and gifts are exempt from taxation in the first line of succession
Taxes for foreign citizens in Croatia
Foreign citizens are subject to tax on the following terms of Croatian income:
Income from a business in Croatia
Income from real estate
Income from one's own or chartered marine ships/aircraft used for dispatching goods or people from Croatian ports/airports
Income from independent personal activities that are carried out in Croatia or abroad, and are used for the performance of an activity in Croatia.
Useful links for the taxes in Croatia:
New Business opportunities
Natural beauties, great position, easy access, and growing popularity have put Croatia on a world investor's radar. In recent years many of them have realized the big potential Croatia has. That is why many of them created many great projects that turned out successfully. Last economic reports in 2019. show that the Croatian economy is on a rise.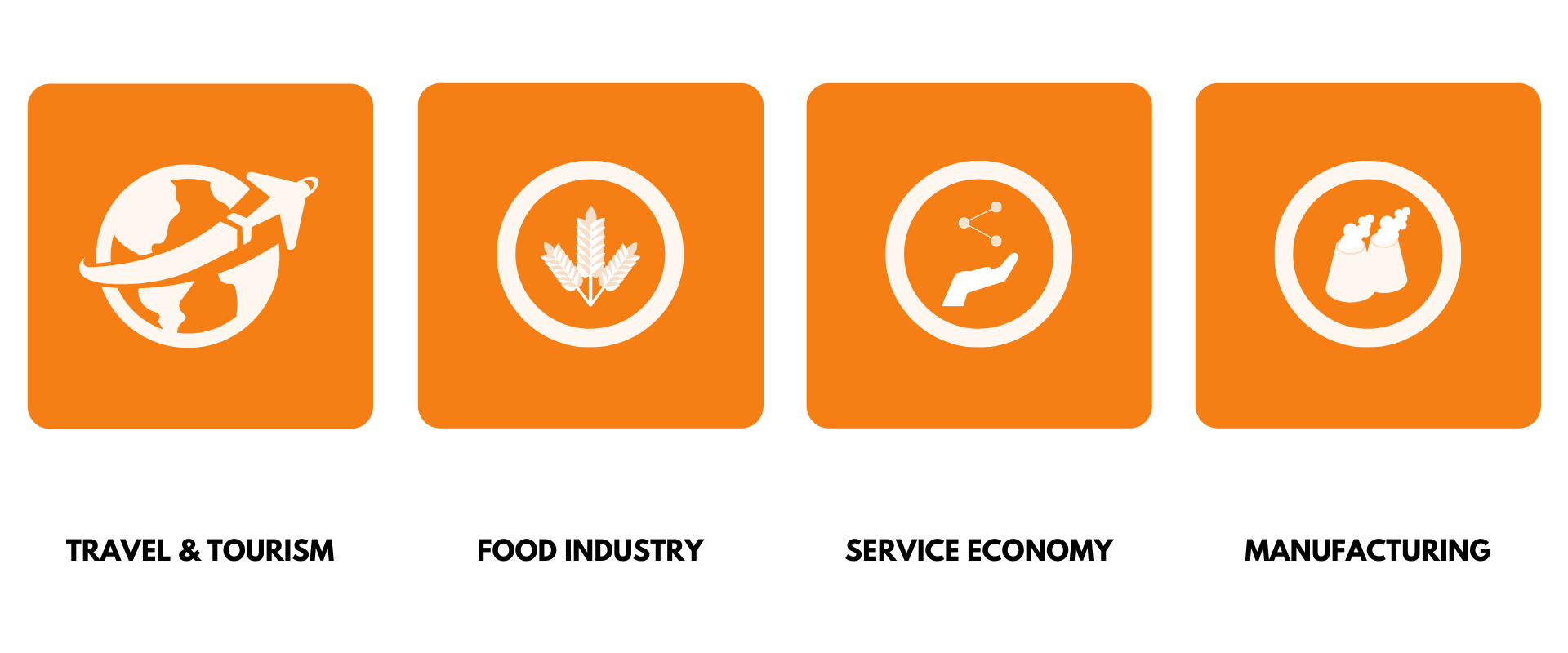 Do Croatian laws protect foreign investors?
Laws that allow foreigners to purchase real estate under the same conditions as domestic citizens, development of tourism, and Croatian accession to the European Union in 2013 removed the last doubts that Croatia is an unsafe country to invest in. Tourism potential is huge and it is increasing every year. Besides tourism, Croatia has been a great country to invest in technology and the auto industry.
Useful links for Investing and Business opportunities in Croatia: