The unwritten rules of online property listing suggest that you should have an honest description and good quality photos that will attract potential buyers. The profile of your property shouldn't mislead the visitors. In many cases, people like to make their property stand out, which is why they like to use some filters to add more color to an image.
Adding a filter or sharpening a photo, or even adding a creative description is not a bad thing at all, as much as they are not overused. The thing is, all generations of property buyers start their house search online. The amount of content that is uploaded daily can be very distracting, which is why it is necessary to create something that will grab the attention of a user – in this case a property buyer. Having a magazine-worthy photo or amazing detailed description will certainly bring visitors to your property listing. But don't forget – buyers will make an offer after they have visited your house or land physically. ( Yes, even if you have a 3D virtual walkthrough). At that point, it would be easy to see if your property does have a view on a nearby island or if the view blocked by a newly constructed property in that area.
You don't need to oversell your property by using every adjective there is and with photoshopping property images.
If you decide to list your seaside property in Croatia, follow the steps our real estate agents use and you'll have a realistic but above all – a flattering strategy that will help you attract more buyers.
How to market your seaside property: Start with these basics
Listing all possible amenities and saying that your property has an "amazing view on the Adriatic sea" and "is near the beach" is not an option here. Before listing the property you have to have a solid marketing strategy that will give you wide exposure. Your agent is not just a person that should give buyers basic information about your house. The agent should be in charge of developing a well-rounded strategy to reach buyers at multiple touchpoints (whether it's in person or online).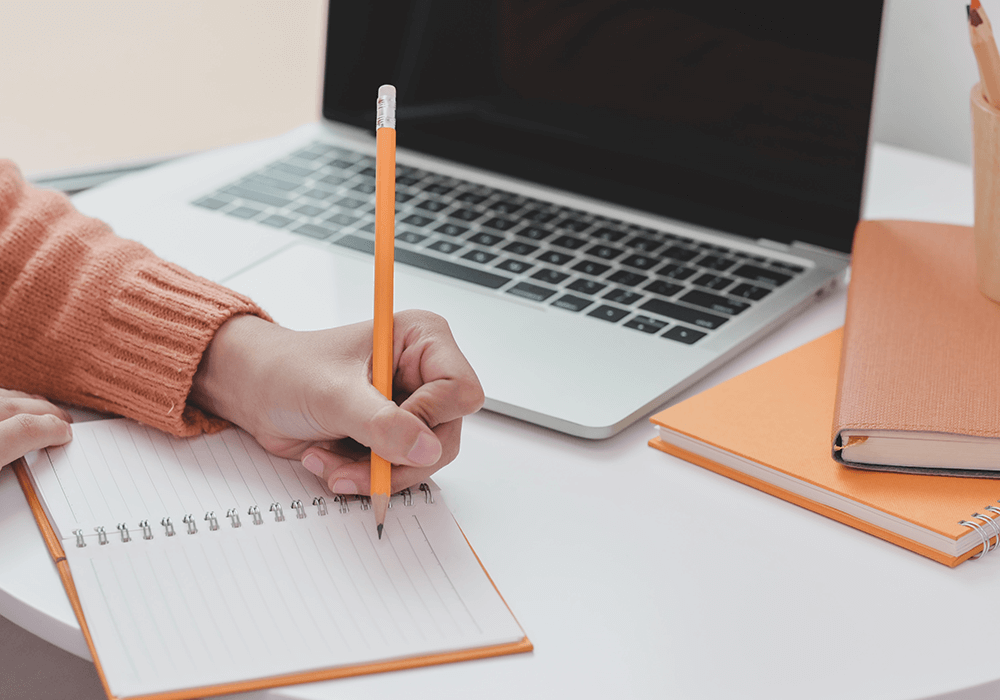 What should you expect from your agent?
To help you shoot great quality photos
If you hire an agency you should expect them to shoot great quality photos for you. If they don't have the equipment they should hire a professional photographer (or you can hire a photographer yourself). Doing it yourself with a smartphone (no matter what kind of modern cameras they have) is not going to cut it. The light, angles, and details should be on point. That is why it's better to use the DSLR camera and the help of professionals who can adjust those things.
Spread the word of your property on different channels
Every agent should have a partner website where they can also list your property. If your property is listed on many channels not only it will have a stronger presence, but it will show to the potential buyers that you have invested in quality marketing.
Putting a Sale sign
Although it's not a common practice in Croatia, having a sale sign can catch the attention of people who are walking or driving in your neighborhood. These signs act can broaden the buyer's boundaries in a way it can give them a new perspective of a neighborhood they haven't considered before.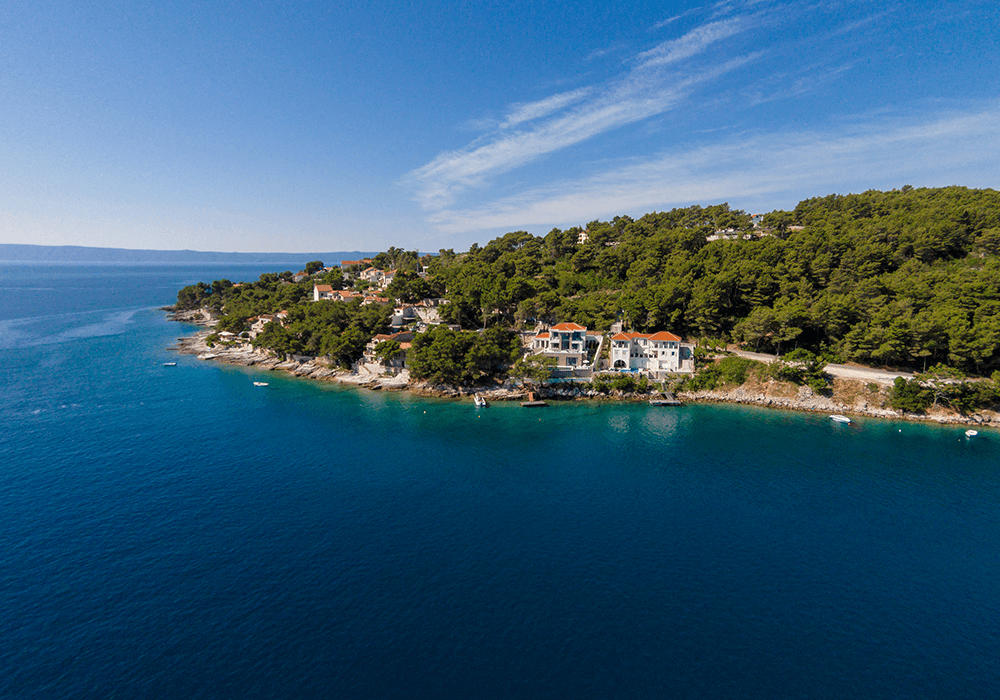 Marketing your property: Follow these steps
Back up your property's value with a market analysis
Your asking price will determine your whole marketing plan. To determine the asking price of your property, with the help of your agent you should do a thorough analysis. The idea of analysis is to evaluate homes from your neighborhood or region that got recently sold and compare them to yours ( in the terms of size, number of rooms, amenities, etc.)
This should help you define is there an element that makes your home or land stand out. Let's say that your land plot has electricity, water, and sewerage connections with road access, all permits to build, or your house is bigger than those that were recently sold. If there is anything that stands out it can be easier to start with a slightly higher price. But don't worry your price will be rightfully priced higher. That is the point where the agent has to spread the message (offline and online).
If your property doesn't have anything that will make it stand out to other recently sold properties, or it has some disadvantages you need to price it right.
Don't overprice your property because of sentimentality
Always remember that overpricing can lead to a situation where you can lose money. It will force you to make many price reductions which will shake your entire marketing strategy. When you put your home or land on a sale, you expect to make a profit, but remember that property sale is not bargaining like in a car sale. You can't just pick a number because the internet says "your house worths that much", or you spent a beautiful 40 years in that house.
If you have a legitimate reason to price the property higher you need to back the price with strong proof.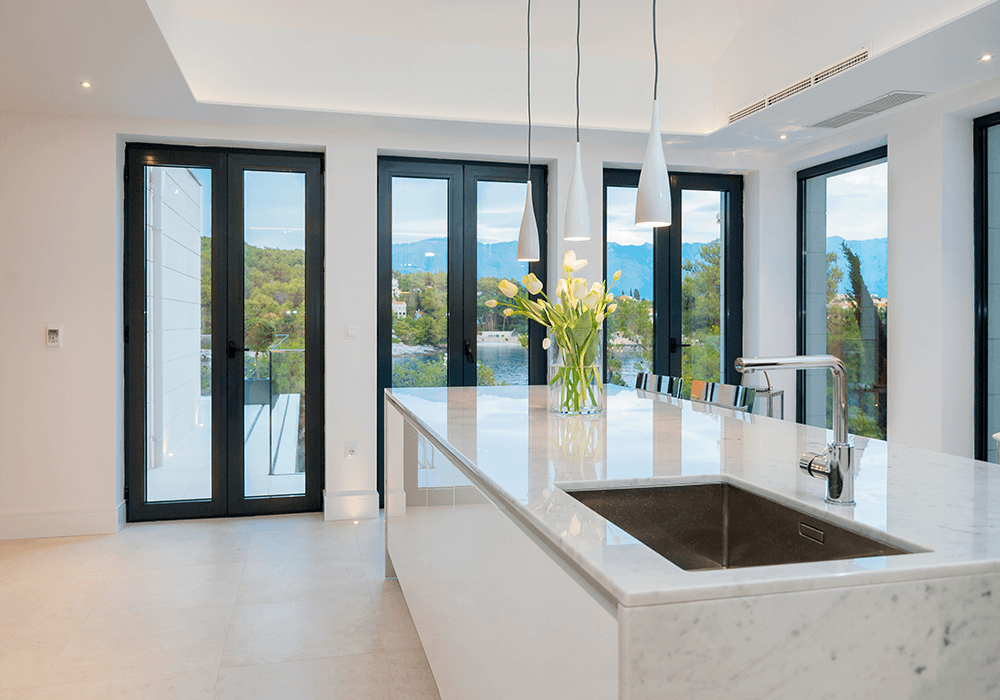 Declutter your home before photo shooting
Cleaning the house, even the land plot takes a lot of time, especially with today's busy lifestyle. But it is very important to do it before taking photos. Removing all decorations, cleaning the furniture, organizing a garage can also make your property feel much bigger. Also, it's very important to open the windows and let the light in – this is a must if you have a property with a nice view.
Write a creative, yet realistic description
When you catch your potential buyers' attention with great photos, the description of your listing should feed their curiosity. Always point out the property's best offerings and try to add more details, for example, more information about the neighborhood, proximity to schools, other cities, etc. The important thing to remember is not to hide obvious issues with the property. That doesn't mean that you are going to list every possible flaw. If you came to the point of showing the house it is okay to mention that the shower is not working, but that you will handle the repair.
Provide your agent every possible document
Having all the paperwork about your property is very important, especially because in recent years more foreign citizens are looking to purchase a property in Croatia. They insist on clear legal paperwork and also they like to have an insight into the property's plans or layouts. Before listing your property always prepare those materials in case a buyer wants to see more details.
If you had trouble with your property being too long on the market, maybe you missed some of the steps during your marketing strategy process. It's always a good idea to do a double-check, even to come up with a different strategy. Also, make sure that your agency covered all points on their part.
Date released: February 21, 2020