Tips on how to save time while searching for properties in Croatia by avoiding fake or outdated online listings
First and foremost, remember that old adage, "if it seems too good to be true, it probably is". While there are great real estate deals out there, and you do sometimes come across dream opportunities, we all know that old saying for a reason is usually true.
Although there are new upgraded security features that try to prevent scams and spam inquiries, real estate scams and fake online listings are still a problem for today's real estate market.
Reasons why properties for sale in Croatia might not be as they appear at first sight
Listings on the internet fall into Wild Wild West territory. Just because it's online doesn't make it true, and there are few regulations governing websites. Here are some of the reasons why a home for sale online might not turn out to be the property of your dreams:
The home you are looking at is sold
There are many situations where the property was sold years ago, but somehow the ad is still online. This may not be a scam as much as a result of an irresponsible real estate agent. Some agents forget to remove the online listing and property images.
The property on the website or real estate portal is actually not for sale
Even today there might be fake websites or link farms (what is a link farm?) that insert sold listings or rentals from other places just to generate traffic to the site.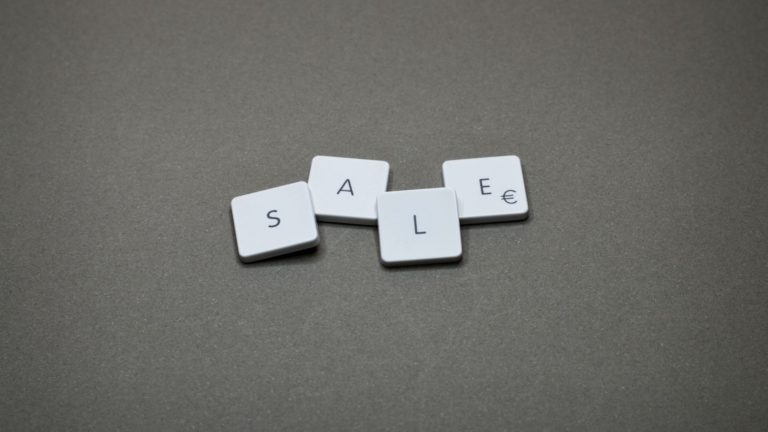 The wrong description of the property
Sometimes, mistakes are a product of human error. But in many cases there are people who would deliberately write that the house has 2 bathrooms instead of 1, just to increase the attention of a property buyer.
Elements that will tell you that online property listing in Croatia is fake
The property price looks too good
With so many real estate listings online, trying to grab someone's attention is very hard. As we always look to get the best out of the deal (in general, not only when buying properties), it is reasonable that we will always look at the price first. That is what some scammers like to use to their advantage, as they put lower prices for the properties. Sometimes, the low price comes with a catch.
For example, there can still be some properties in Croatia which have legal problems with ownership or their building permits. These problems are reduced to a minimum today thanks to the new laws, but there could still be some pitfalls to watch out for.
The property has only one image or images are not related to the property
Croatia has some of the best locations to develop a villa or a family home. Unfortunately, many scammers can use that to their advantage, especially for the land on the Croatian coast. How? There are many online property listings that include only up to 10 photos. The problem is not lying in the number of images, but in what is on the image.
For example, if the ad for a land plot has a decent description, but has drone shots of the town where the land plot should be located. This could be an alarm that the land does not have a good location, and people who posted the ad tried to cover that information with the image of a great drone shot of the town or a nearby bay.
On the other hand, there are also cases where the property listing has only one image. In an industry where visualization plays a huge part in bringing a final decision on buying the property, having one photograph shows a lack of professionalism or could be the indicator of a bad scam attempt.
If the photos look already fishy to you, try to look for a watermark on the image (if there is any), and compare it to the website name. If the two don't match you don't have to proceed with research anymore, since that is a guarantee that it's a scam. Another piece of advice that we could give you to prevent ending up in a scam website or property listing is to copy the photo from the listing and paste it to the Google reverse search image.
Unusual contact information
Property sellers and real estate agencies want to make it easy for their clients to get in touch with them, so they will use any opportunity to leave their contact information – phone numbers, email addresses with their real names.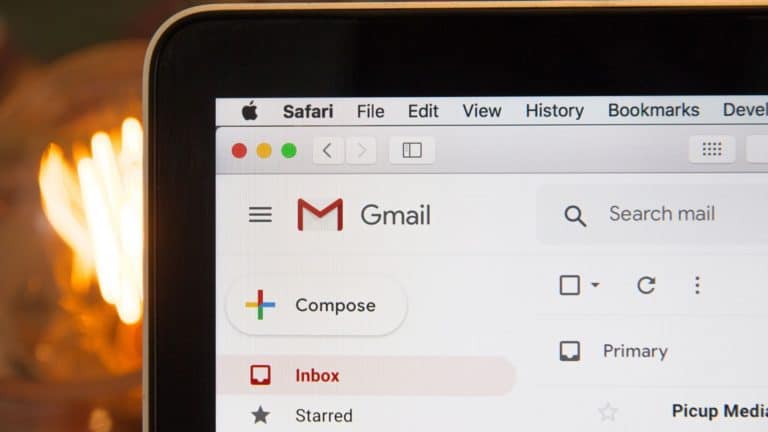 Scammers, on the other hand, need to hide their identity as much as possible. That means they'll rarely leave their phone number, and if they do, it will certainly be a made-up number.
The Croatia calling code is +385 (Discover here information about main phone operators in Croatia and the list of all area codes, so it would be easier for you to track if the phone number on the property listing is real.
Also, check the email of the person listed under contacts, since in most cases scammers will use randomly generated numbers and letters instead of professional-looking email name like for example: info@movecroatia.com
It's essential to have the name and see the ID of the person who claims to own the property so you can check public records and make sure the names and addresses match.
Avoid "Limited Offers"
Searching for a home, especially in another country is a long and emotional process. No wonder many people just want to finish the process as fast as they can. Unfortunately, fast decisions can sometimes lead to unexpected outcomes. If you come across posts on the real estate portal with messages like: "limited offer" or "need cash upfront" that is the alarm that you should exit from that website and move on with a search. 
You should never feel rushed when buying a home or land, just because you don't have time to do due diligence detective work.
Signs that will show you that real estate listing is real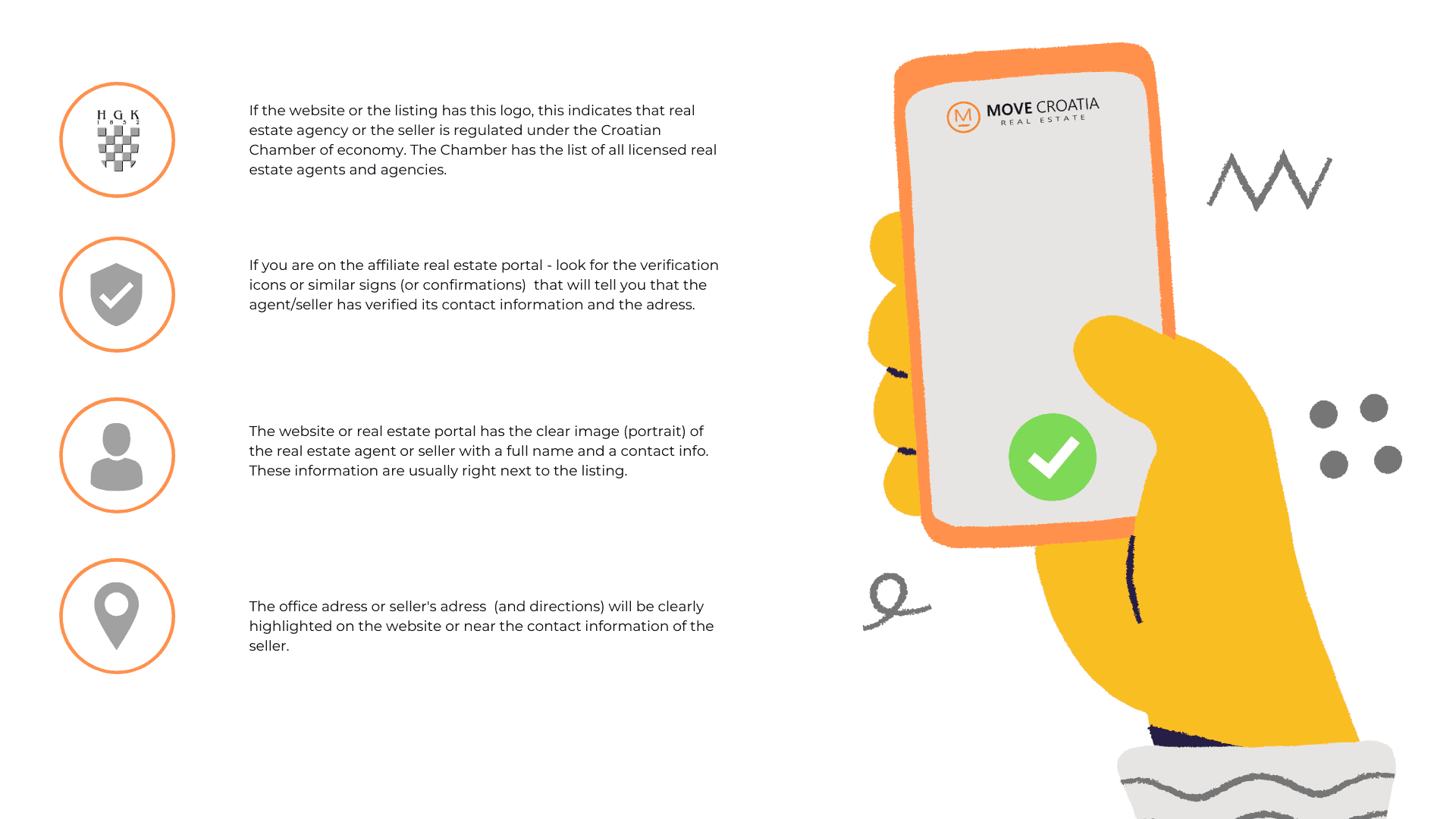 Buying a property in a foreign country is always going to be one of the largest financial commitments you'll make. For this reason, it makes sense to engage professionals to guide and represent you throughout the buying process. 
Of course, don't forget to do your due diligence before handing over any money or financial information, and just walk away if something doesn't seem right. If you've stumbled across a suspicious listing on a particular listing site, alert the site's administrators—through the help or FAQ sections that cover how to flag questionable listings.
Date released: June 26, 2020