Before coming up with a plan for buying a property in Croatia, there are some terms that will help you understand the purchase system. 
First, you need to understand the difference between the "cadastre" (Croatian- katastar), and the land registry (Croatian- zemljišja knjiga). These are two places that will help you identify the property you are interested in, as well as find everything about the property owner.
But even to this day, these two terms are confusing many people because they think they mean the same thing.
So what are they exactly? The shortest answer would be two real estate registration systems.
The cadastre – denotes records containing the data on cadastral parcels, buildings, and other structures permanently present on the land or under its surface, as well as the special legal status on the land surface.
The cadastral offices are providing citizens various services, and these are the most important:
issuing copies of cadastral maps

issuing transcriptions/extracts of possessory sheets

issuing extracts from the Land Database

issuing various certificates and confirmations which are based on recorded cadastral data

the cadastral offices review and confirm geodetic reports developed for citizens by the natural persons or legal entities having the consent of the State Geodetic Administration to perform professional geodetic works
Today, thanks to the cadastral plan you can discover the boundaries of the property in Croatia you are interested in. Let's say you want to check the real size (square footage and size of the land you want to purchase). You just visit katastar.hr and search by map (or by typing other info you have – city address for example).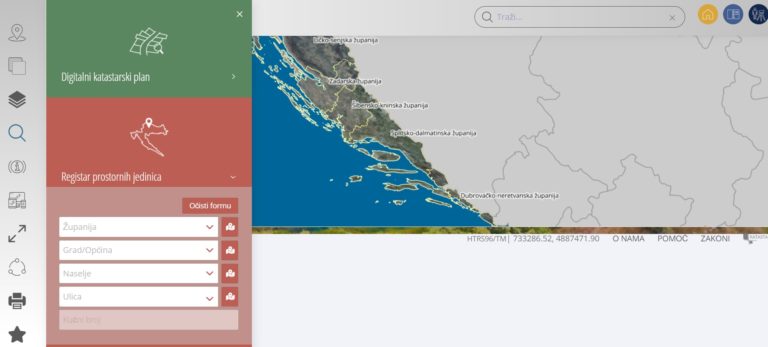 Land registry – Land registers are public registers where the data on the legal real property status of merit for legal transactions are recorded. Each land register consists of the main register and a collection of deeds.
Why is the land registry important?
If you are a property buyer, you can claim property ownership only after you enter the land registry.
If you are a property seller you have to be registered as a property owner. Without registration, you wouldn't be able to sell the land, apartment, or house. Of course, to claim the ownership of the real estate you need to have a legal basis such as:
– real estate contract
– an inheritance document (decision)
– court certificate
Once you register your ownership you will be able to acquire the land registry extract (Croatian – zemljišni izvadak).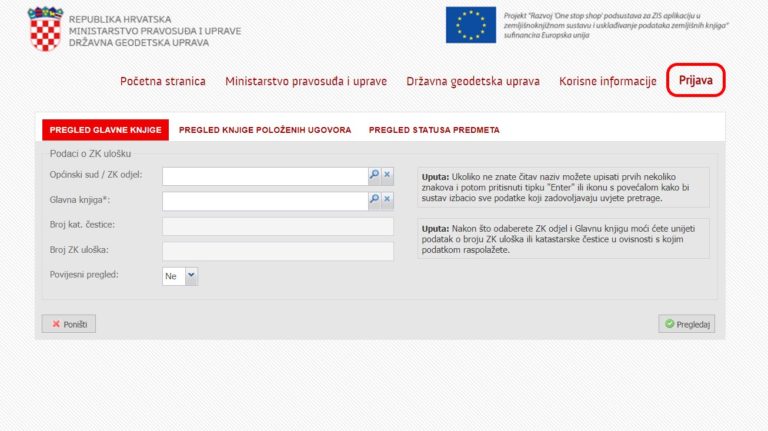 What is registry extract and why do you need it?
Property registry extract is the I.D. of your property. This is a public deed issued on the registration status of an entire registered real property unit or a particular registered real property. Based on the land registry extract, all legal business transactions regarding real properties are concluded (gift contracts, sale agreements, lien); the extract as a proof is also required in some other procedures (e.g. report of residence or domicile, obtaining some other right).
Buying or selling the property in Croatia for the first time? Let us help you and guide you throughout the entire process. Send us your inquiry at info@movecroatia.com
Date released: December 3, 2020