Today it is certain that the tourism industry will remain one of the most affected by the recent coronavirus pandemic. However, some indicators say that, despite being in a situation of adapting security regulations and adjusting to the "new normal" conditions, Croatia could see some tourist activity after all.
The majority of tourists who visit and stay in Croatia are mostly foreign citizens. They usually come from neighboring countries. This is crucial for Croatian tourism since the new trend for this summer will be visiting destinations easily accessible by car. The economic experts believe that the first tourism markets to recover will be those of proximity, as they don't depend on flights and markets which have long-term loyal customers.
Since Croatia is a car destination most people won't travel to Greece, Turkey, or Spain due to safety reasons, and that is why Croatia could be the first choice for many this summer.
Good news from the long-term customers
Tourists from countries like Austria, Germany, Slovenia, Hungary, Czech Republic, Bosnia, and Herzegovina, etc., have shown interest in spending a part of the season on the Croatian coast. Croatian Tourist Board (HTZ) has responded well, and it is maintaining communication with the offices and governments in these countries with the goal of finding a definite solution. On the other hand, some of the media from these countries stated that Croatia might be the best choice for the summer holidays, especially because the epidemiological situation in Croatia is very good, thanks to the good measures taken before the pandemic escalated.
Positive articles about Croatia in foreign media
In the last month, Croatia was mentioned in many world-renowned magazines and newspapers. The articles were describing Croatia as the ideal summer holiday destination, especially for the 2020 season. These articles contributed to the positive image of Croatia, especially during the Covid-19 pandemic, and they increased the visibility of Croatia as the leading Mediterranean destination.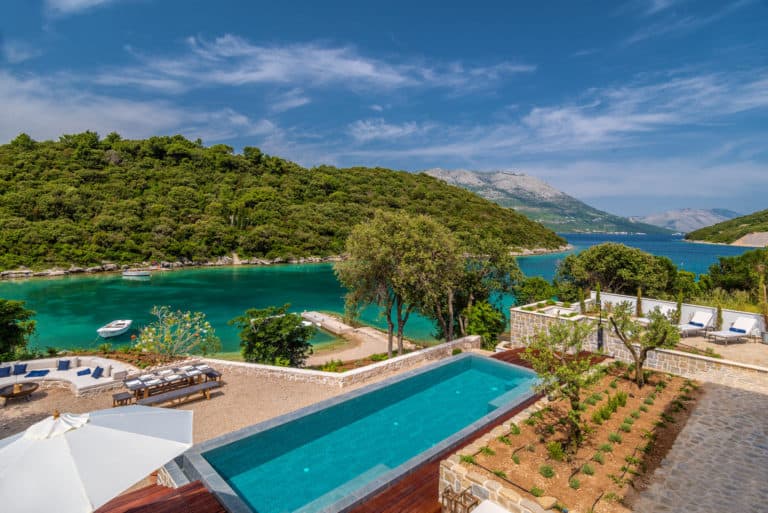 Why is this a good opportunity for villa renters?
With the new obligations for social interaction and behavior, it is expected that tourists will mostly avoid overcrowded places. This indicates that tourists will look more for green spaces and quieter areas with the possibility of being near a small beach. Luxury villas have many amenities, like swimming pools, large gardens, waterfront locations, concierge services (food delivery for example) – basically everything you need for a summer holiday without a need to leave the property. That is why there is a reason to believe that luxury villa renters could see some positive results from the 2020 summer holidays.
On the other hand, it is important to point out that many tourist agencies claim that this would probably be another record year in luxury villa bookings if there wasn't for the coronavirus outbreak. There should be some positivity because in the luxury villa segment – there were not many cancellations as expected. Some bookings made for this year were just postponed for a month or two or for the same period next year. Of course, tourist visits will depend on the decision of opening the borders with other countries.
Date released: May 20, 2020